Levow Information Systems is a financial services consulting firm providing educational training programs for banks, investment banks, investment managers and bank vendors world-wide. Its primary products are training seminars covering a wide range of financial subjects and product knowledge. They are delivered at the sponsor's location and tailored to the objectives of the sponsoring organization. You can view them by clicking on the right sidebar.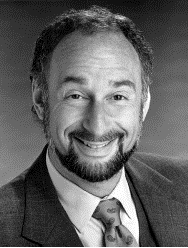 David Levow is a bank consultant and former vice president of a major money center bank with more than 30 years of banking experience.
He has taught at the Graduate School of Retail Bank Management at the University of Virginia, the New York State Bankers Association School for Management Development, and at Johns Hopkins School of Advanced International Studies.
He has consulted with banks and bank vendors, taught banking, and appeared as a speaker at banking conferences in countries on six continents including China, Korea, Singapore, Australia, South Africa, Chile, Mexico, Brazil, Colombia, Venezuela, United Kingdom, France, Switzerland, Turkey, and Canada. The client list of Levow Information Systems reads like a Who's Who of banking. Contact us for specific client references.
Our programs are normally offered by a bank, corporation or a regulatory body to its employees.  However, we are now offering selected programs on an open enrollment (public) basis.
Please visit http://center.snl.com/Programs/liveevent.aspx?id=4294971904 (Debt Capital Markets) for details.